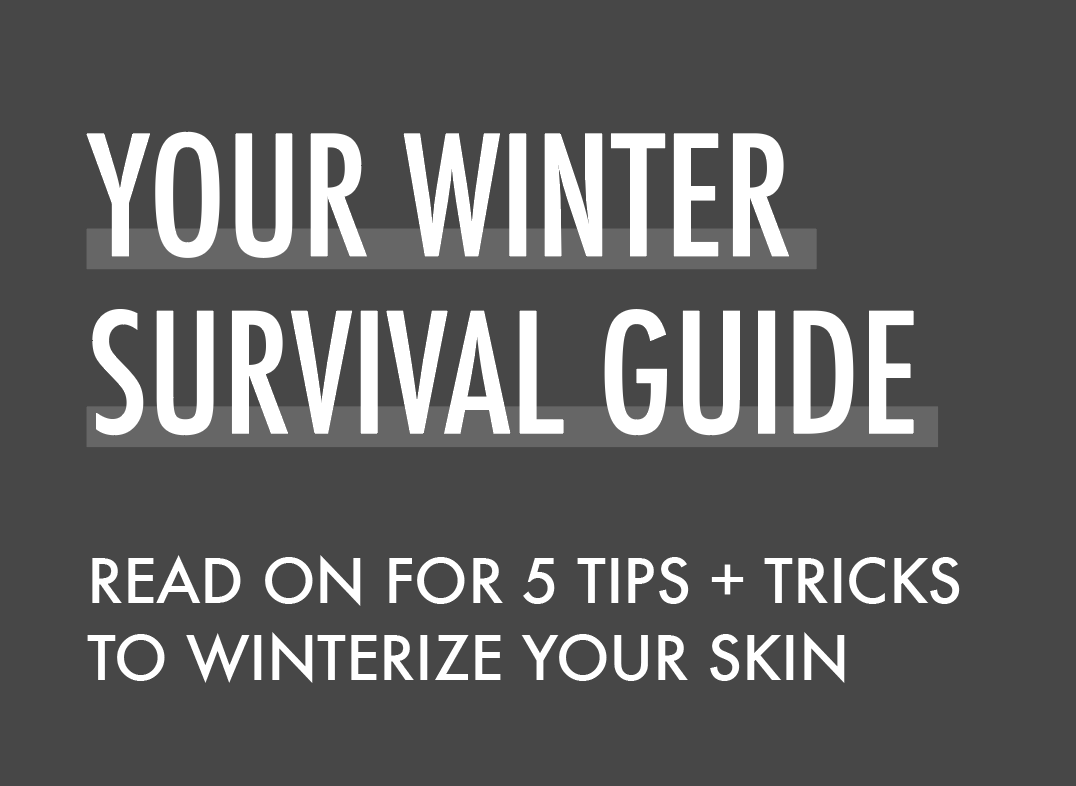 Winter Skin Looking Dim? When temperatures dip, don't leave your skin out in the cold. Never fear, Anthony's here to help you beat the winter blues. 
Your Winter Survival Guide
Read on for 5 tips + tricks to winterize your skin. 
The Golden Rule Of Skincare? Moisturize!

Indoor heating and inclement weather plays havoc with your skin. Be sure to keep it hydrated and nourished at all times.
Bonus: our All Purpose Moisturizer also minimizes fine lines and wrinkles. 
Drink Up
It sounds obvious, but drinking water helps keep your whole body hydrated— including its largest organ—your skin. Keep a bottle of h20 close-at-hand and take a moment to drink in the day.  
Don't Forget SPF
No matter the weather, always practice safe sun with skincare products designed to protect you from harmful (yes, even on cloudy days!) UV rays. Discover our Day Cream SPF 30!
Sleep On It!
Switch up your sheets. Whether snuggling into cotton, bamboo or flannel, it's crucial to pick fabrications that allow your skin to breathe, while also keeping you cozy enough for a great night's sleep. 
Go Deep
Slough off weather worn skin. A great cleanser (while super important) only works on the surface of your skin, but adding a facial scrub to your winter routine is a game changer. Discover our Exfoliating + Cleansing Bar!