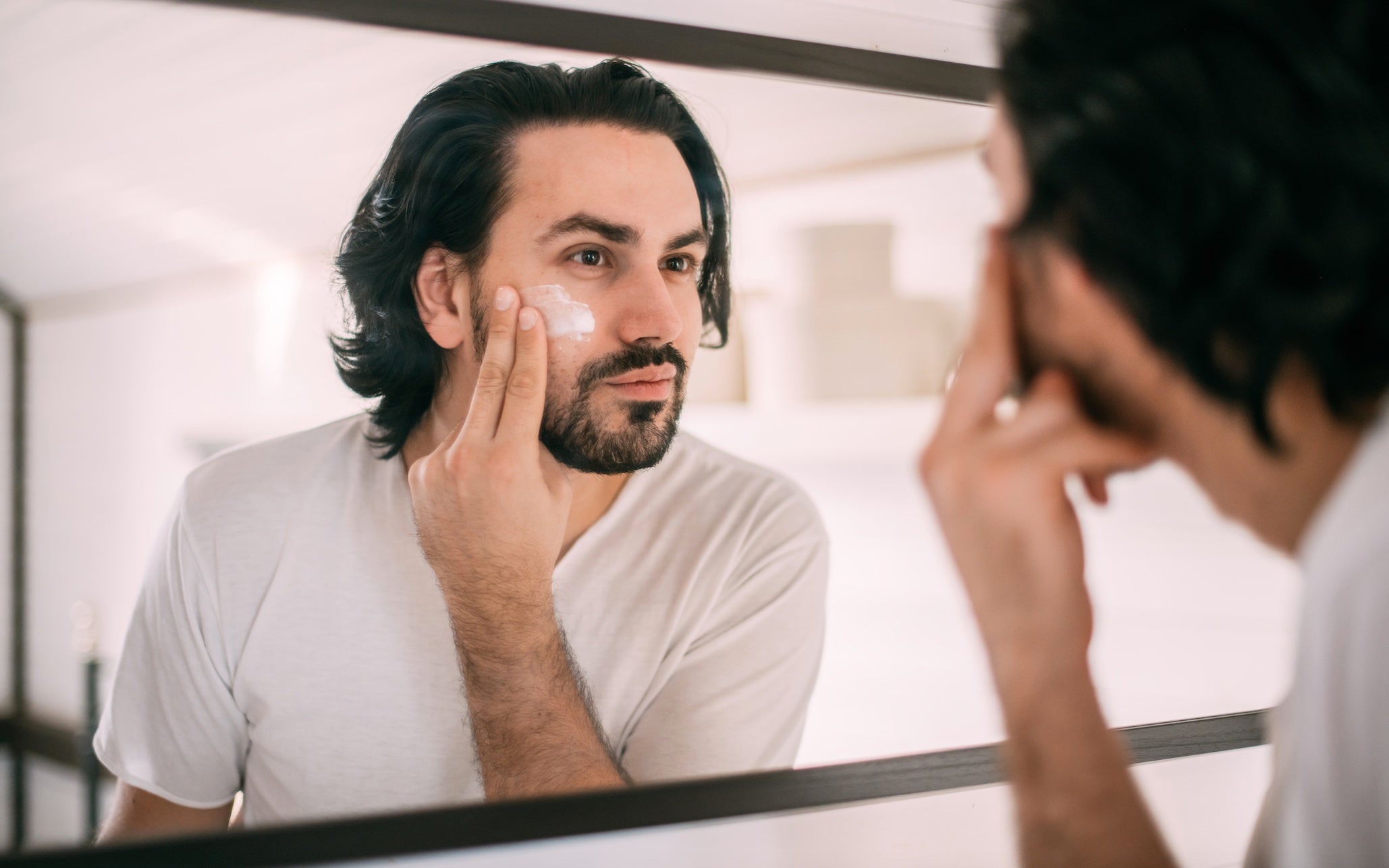 Winter Skincare
Harsh winter weather can take a serious toll on your skin. The cold temperatures, high winds, and dry air can cause irritated, dehydrated skin. Fortunately, we have a few easy and important steps you can take to make sure your skin stays healthy and smooth this season. Here are the best men's skincare routines for winter. 
Start With Your Face
Let's start with your most important feature: your face. Cleansing your face with a gentle, exfoliating wash is an important way to start and end your day. The best men's skincare routine for you has to start with removing the oil and impurities that can build up on your face. 
Keep Your Skin Hydrated
Winter weather makes it harder for your skin to stay hydrated and soft. Using a moisturizer is crucial for having the best men's skincare. Moisturizing daily will keep your skin from drying out and becoming irritated. Plus, it helps fight wrinkles in the long term.
Shave Smarter
Does your skin often experience burns and bumps after shaving? This gets even worse in the winter. Make sure you're using a shaving cream that soothes the skin for a close, even shave. But most importantly, don't forget to apply an aftershave cream to hydrate and nourish your skin. This helps fight redness that commonly occurs after shaving.
Treat Your Facial Hair
A beard tamer or beard oil is another important ingredient to the best men's skincare routine. Not only will it help your beard look soft and healthy, but it will also hydrate and nourish your skin as well. 
Quality Skincare Made Easy
Our award-winning products are designed to bring you high performance care fused with natural ingredients and cutting-edge technology that deliver results you can feel and see. We make skincare easy so you can go about your day while looking and feeling your best. Browse the best in men's skincare products today.